Lillian joined IMNDA in June 2021 and comes with a wealth of experience. She has worked at a senior level in the voluntary sector for the last twenty five years. From 1998 to 2004, she held the role of Chief Executive Officer with Victim Support in supporting victims of crime nationally by building a national network of support services.
Lillian took over the role of Chief Executive with the Marie Keating Foundation cancer charity in 2006 and held this role for a further seven years. During this time she developed a solid funding base for the charity through the diversification of income streams in challenging times.
Lillian worked with the National Children's Hospital Foundation, based at Tallaght University Hospital from 2015 to 2020. She was responsible for managing the affairs of the Foundation in providing financial support to the children's hospital through support services and paediatric research supported by donor, community and corporate support.
Lillian's voluntary contribution has included membership of the National Crime Council, the Irish Parole Board and the Irish Motor Neurone Disease Association. She is currently a Board member of Tallaght University Hospital Foundation. She completed an MSc in Organisational Behaviour with Trinity College, Dublin in 2005, a Post Graduate Diploma in Digital Marketing in 2014 and a Diploma in Quality Management Systems for Voluntary Organisations with the University of Limerick in 2015.
Naomi Fitzgibbon, MSC, RGN FFNMRCSI, Director of Nursing & Services
Naomi joined the IMNDA team in June 2022 as the Director of Nursing & Services. She graduated from Beaumont Hospital Dublin as a Registered General Nurse after which, she spent 10 years working in year in London. As Senior Ward Manager in King Edward VII Hospital she deputised for the Director of Nursing in the management of the Hospital. She completed her MSc in Clinical Leadership in UCD and achieved her Fellowship with the Faculty of the School of Nursing and Midwifery RCSI and is and Honorary Teaching Associate. She was awarded a scholarship at the National Cancer Institute Curriculum in Cancer Prevention, Washington where she gained a global perspective of health behaviour.
Naomi has worked at a senior level in the charity sector, developing evidence-based service in collaboration with universities and industry. She is an expert patient advocate, representing the voice of clients and family. She is committee member of the National Healthcare Quality Reporting System (NHQRS), which gives an overview of quality in our health service.
Tracy Hutchin, Community Engagement Manager
Tracy joined IMNDA in 2007 as Fundraising Administrator and later that year became Services Administrator. In 2014 she was appointed as Services Manager. During her time with the Association Tracy has been a member of a number of working groups and steering committees working closely with groups such as Irish Hospice Foundation, NAI, DFI, Enable Ireland and the National Rehabilitation Hospital.
Johanna McGrath, Information & Support Officer
Johanna joined IMNDA in May 2018. Her role revolves around providing information, advice and advocacy services to people with Motor Neurone Disease, their families and caregivers. She liaises closely with the MND Nurse Specialist and acts in an advisory capacity to the multidisciplinary team involved with the MND community.
Paula McNally-Krenn, Services Co-Ordinator
Paula joined IMNDA in May 2018. She was the third staff member to be sponsored by Arthur Cox as the Loretto Dempsey placement. After the sponsored position ended Paula stayed on to continue working with IMNDA. She primarily looks after requests for equipment, in this role she liaises with our MND Nurses, community healthcare professionals and our warehouse contractor.
Lisa McNally, Services Co-Ordinator
Lisa joined IMNDA in March 2021 as the fourth staff member sponsored by Arthur Cox as the Loretto Dempsey Placement. Lisa will be a point of contact for those with MND and their families. She will be liaising with our MND Nurses & community healthcare professionals concerning provision of our services to people living with MND.
Eithne joined the IMNDA in September 2011. She trained as a RGN in Beaumont Hospital within the area of Neurology. She also worked for Diabetes Ireland for a number of years. Her current job in IMNDA involves providing specialist nursing expertise on the management of people diagnosed and living with MND in collaboration with the IMNDA, medical and other members of a Multidisciplinary Team.
Fidelma Rutledge, MND Nurse
Fidelma joined the IMNDA in 2007. She qualified as a general nurse in 1995 from The Whittington hospital in conjunction with the University of North London. She worked for 2 years in The National Hospital for Neurology and Neurosurgery Queen's Square London before returning to Ireland in 1997 and working in Beaumont hospital in Neurology for 9 years and completing a specialist practice course in Neuroscience Nursing.
Louise Hennessy, MND Nurse
Louise started her nurse training in collaboration with Beaumont hospital and DCU in 2007. She qualified in 2011 and began working in St. Brigid's Neurology Ward, Beaumont Hospital where she worked for 6 years. She gained a vast amount of experience within neurology and especially within the area of MND.
Kathryn is a dual qualified nurse and has worked both as a general nurse and in the area of intellectual disability for over 25 years. Awarded a Bachelor of Science in Nursing to honours level in 2007. Kathryn has vast experience of nursing in community-based settings at management level and in nurse specialist areas. Most recently she has worked for Epilepsy Ireland providing information and support to people living with epilepsy, parents of children with epilepsy, their care givers and the wider community.
Máire is a Clinical Nurse Specialist for the past 12 years and has worked with people with MS in both private and public hospitals in Ireland. She studied End-of-Life Healthcare Ethics in University College Cork, where her interest in patient advocacy came to the fore.
Maire has presented at The Consortium of Multiple Sclerosis Centres in Indiana, USA and has had an abstract published in Frontiers of Neurology. More recently she has presented at the Munster Neurology Meetings, Best Practise Meetings for MS nurses and an International Ethics Conference. During the pandemic she worked with MS Ireland to create a suite of videos to support persons with MS. She was the project lead in an update of The Guide to Best Practice for MS nurses in Ireland before gaining a new and exciting role in University Hospital Waterford.
Áine McFadden is an RGN RM MND Nurse CNM 2. She qualified as a general nurse from Kings College Hospital London where she worked in Neurosurgery before returning to Ireland to study Midwifery and Public Health Nursing.
As a PHN she specialised in continence care and was involved in setting up the Community Intervention team in the Midlands. Áine has vast experience caring for clients with MND in the community.
Gemma Watts, Head of Fundraising
Gemma joined IMNDA in August 2008 to assist with fundraising, accounts and general office administration. Over the last few years Gemma has been involved with a number of successful fundraising campaigns and events and is now responsible for managing, implementing and reviewing the Association's fundraising activities.
Jackie Martin, Fundraising Executive
Jackie started with IMNDA in 2016. She was the first Arthur Cox sponsored placement. After the sponsored position ended Jackie stayed on to continue working with the IMNDA team. She assists in all of the IMNDA's fundraising efforts.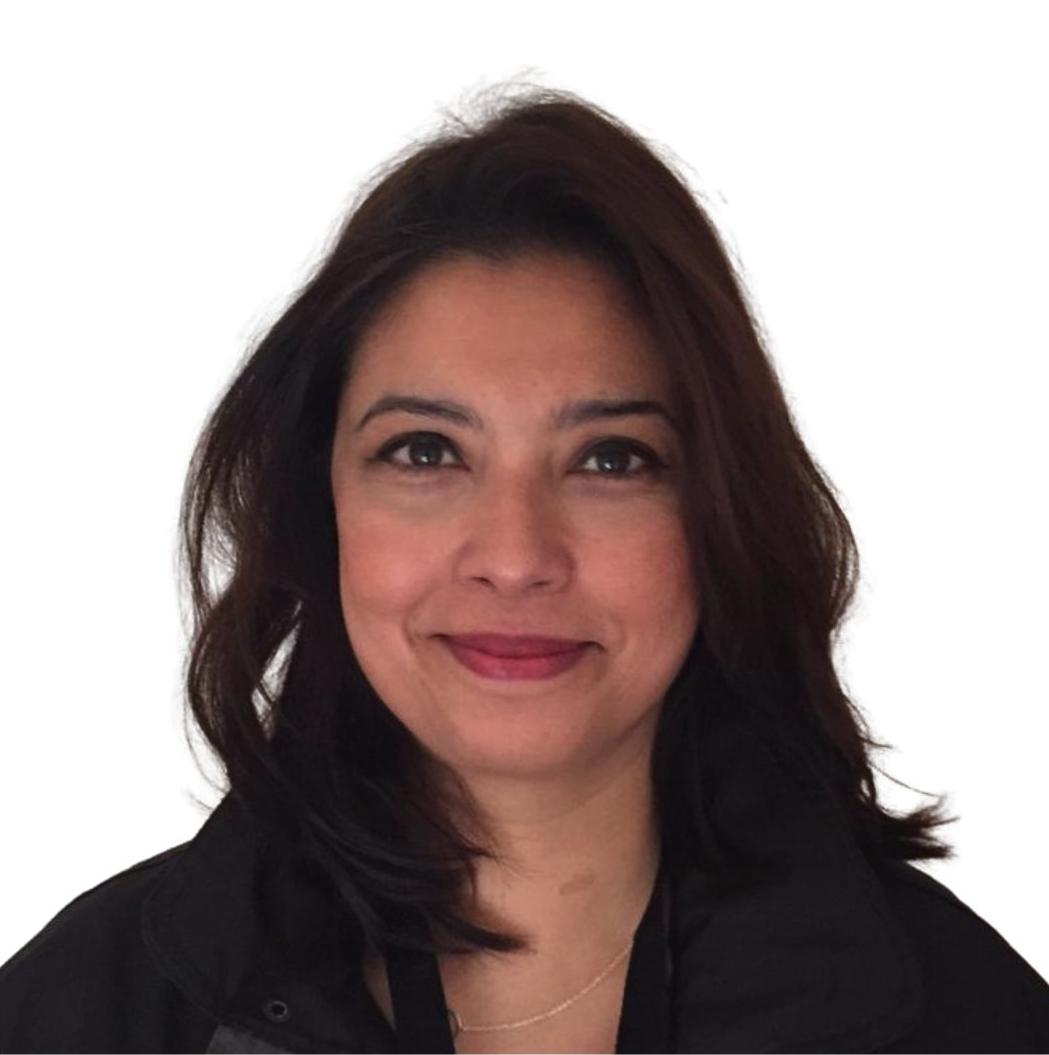 Nafisa Brennan, Corporate Fundraising Executive
Nafisa started with IMNDA in January 2023. She will be working on developing corporate giving while seeking to maximise engagement from ongoing fundraising channels. Nafisa comes from a background of sales and entrepreneurship with working experience in the NGO space. She feels strongly about helping humanity in whatever capacity.
Maeve Leahy, Head of Advocacy & Communications
Maeve joined the IMNDA in August 2010. She looks after the management and implementation of IMNDA's Advocacy, PR and Communications Strategy. Maeve is very passionate about the work of the association and making sure all of our clients voices are heard.
Fiona Thornton, Interim Head of Advocacy & Communications
Fiona joined IMNDA in September 2023 and has taken on the role of interim Head of Advocacy & Communications where she will be responsible for all aspects of communications including media relations and advocacy for the association.
Derbhla Wynne, PR & Communications Executive
Derbhla re-joined IMNDA in April 2021. She looks after the implementation of IMNDA's PR and Communications Strategy and supports the Head of Advocacy & Communications. She has over 20 years experience in working with IMNDA and has a wealth of knowledge in this field.
Tara Dobinson, Head of Finance & Compliance
Tara joined IMNDA in September 2023. She is the Head of Finance and Compliance and has broad experience in all aspects of financial and regulatory reporting. She specialises in preparing financial statements, regulatory reporting, management reporting, performance reporting and audits. She has an in dept knowledge of all aspects of Assets Management; fund accounting, custody, and trustee functions, front office, operations, and back office.

She holds a Degree in Finance, a Diploma in Business Studies, a Certificate in Mutual Funds as well as a Prince II Project Management qualification.
She is an operations specialist, exceling in streamlining processes, implementing software, building key relationships in all areas of the business. Adding value to the association is Tara's key motivation.
Audrey Charleton, Accounts Assistant
Audrey started working with the IMNDA in March 2023. She holds a Business Management degree and qualifies as a Qualified Financial Advisor. She began working in the charity/Not for profit sector in 2015 and has gained a significant level of experience in all aspects of Financial Accounts. She works within the Finance department of the IMNDA.